PERSONAL INSURANCE
Let's be honest. Insurance isn't something most people want to think about. That's why we do it for you, with a view of insurance that's shaped by your desire to protect what counts to you. To us, insurance policies are not products, but tools for helping to mitigate risk in your financial life while striving to provide you and your family with confidence for the future.
All of your meaningful life events should be cause for congratulations – not worries – and our financial consultants are here to help. We offer strategies using life, disability and long-term care insurance. They're the strategies you need that aim to protect your family, your property and your paycheck.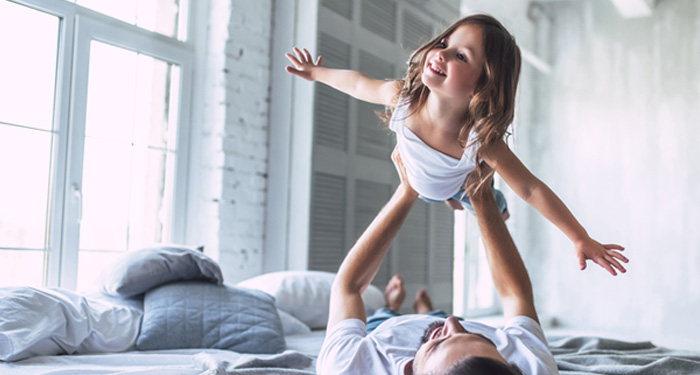 Congratulations! A new home is both a dream realized as well as a tremendous financial responsibility. How would the mortgage be paid if the primary breadwinner becomes disabled, or worse yet, dies prematurely? The good news is we have answers! Our insurance professionals can help you find ways that can help protect your paycheck and pay the monthly mortgage if you are disabled. Request a meeting with one of our advisors below to talk about your insurance needs.
Congratulations! As a new parent you have many responsibilities. Some of those responsibilities might keep you up at night, but we don't want financial worries to be one of them! Many new parents realize that now is the right time to obtain some life insurance that seeks to ensure the future for the ones you love remains bright and rosy. Take the first step today and request a meeting below to speak with one of our insurance specialists.
When you are examining your need for life insurance it is important to look at the loved ones who financially depend on you. Whether you need to protect your children, your spouse or a loved one from the loss of your income, we are here to help you calculate that risk and make the proper plan to protect the people you care about. Our team is here to help you determine the potential financial risk to your family and to help you put the proper coverage into place. Request a meeting below to discuss your concerns with one of our local insurance advisors.
Finding efficient ways to pass wealth from one generation to the next is one of the things we are asked to do the most. Due to rising taxes, ever increasing health care costs and global political uncertainty, your hard-earned nest egg might not be there to pass on to family and loved ones. As wealth transfer professionals we have a number of potential strategies to discuss that address this concern, simply and easily. Want to find out more? Learn more by requesting a meeting with one of our local advisors below.
Most people fail to realize what a dramatic impact a long-term disability can have on their lives. When you add up your expected income during your career it is often your largest asset. With so much at stake, it makes sense to find ways that could help protect that income. That's where we come in. Our insurance professionals can provide personalized options that can assist you as you work toward protecting a good portion of your income in the event a sickness or accident means you can't work. Want to find out more? Request a meeting with one of our advisors below.
Most people are surprised to learn that the appropriate kind of life insurance can be used to generate income during retirement. Properly structured, a life insurance policy can provide many years of tax-free income to the owner. A well-planned life insurance policy can self-complete prior to retirement in the event of a pre-retirement disability of the insured. Want to learn more about how to diversify your retirement oriented assets that seeks to generate more income and less taxes? Get in touch with us below to request a meeting with one of our informed insurance advisors.
Paying for long-term care expenses is one of the largest financial challenges facing senior adults today. We are here to help you navigate these waters. We understand Medicaid, Medicare and private insurance solutions. We understand the differences between states in Medicaid provisions. And for those who dwell in states that offer Partnership plans, we understand those plans, too. We can help you decide whether a Partnership plan makes sense, or if traditional long-term care insurance is a better fit for you. We also examine the new Hybrid plans for you. Begin the conversation with one of our experienced advisors by requesting a meeting below today.
Paying for long-term care expenses is one of the largest financial challenges facing seniors today. As you navigate through these waters we are here to help you understand Medicaid, Medicare and private insurance solutions. We can help you examine the different factors to weigh when considering whether self-insuring, hybrid long-term care, Partnership long-term care or traditional long-term care insurance would be a better choice for you. If you would like a customized analysis put together for you along with our recommendations, take the first step by requesting a meeting below.
Because we are skilled insurance professionals, we provide a no-cost, no-obligation Insurance Policy Review for anyone who requests it, no matter what carrier you have. Why do a review? Well first of all, because things have a way of changing over time. What if your income has increased and you need more coverage? Or what if you lost weight, or you quit smoking? This might be the time to let your carrier know so you have the potential to get a discount. On the other hand what if your family status has changed and you don't have the correct beneficiaries anymore? For these reasons and many more we highly recommend a periodic policy review.
Life Insurance Policy Review
Understanding exactly what coverage makes sense for you is easier said than done. That's why our team takes the time to understand your situation and answer your questions. Together, we'll determine what types of insurance you truly need and how much of it makes sense. Plus, if you have existing policies and you're not sure if they're right for you, we'll take a look at those too.
These comprehensive insurance policy reviews are offered at no cost to you. It's our way of making sure that, when it comes to the things that count, you should be covered.
Take the first step today toward ensuring you are sufficiently covered. Request an appointment with one of our local consultants by using the form below.
This material contains only general descriptions and is not a solicitation to sell any insurance product or security, nor is it intended as any financial or tax advice. For information about specific insurance needs or situations, contact your insurance agent. This article is intended to assist in educating you about insurance generally and not to provide personal service. They may not take into account your personal characteristics such as budget, assets, risk tolerance, family situation or activities which may affect the type of insurance that would be right for you. In addition, state insurance laws and insurance underwriting rules may affect available coverage and its costs.
REQUEST A MEETING
Get started today by completing the fields below. We'll contact you soon, or reach us directly at
800-626-6162
.
Securities and advisory services are offered through LPL Financial (LPL), a registered investment advisor and broker/dealer (member FINRA/SIPC). Insurance products are offered through LPL or its licensed affiliates. NBT Bank and NBT Investment Services are not registered as a broker/dealer or investment advisor. Registered representatives of LPL offer products and services using the name NBT Investment Services and may also be employees of NBT Bank. These products and services are being offered through LPL or its affiliates, which are separate entities from and not affiliates of NBT Bank or NBT Investment Services. Securities and insurance offered through LPL or its affiliates are:
Not FDIC Insured
Not Bank Guaranteed
May Lose Value
Not Insured By Any Federal Government Agency
Not a Bank Deposit
The LPL Financial registered representative(s) associated with this website may discuss and/or transact business only with residents of the states in which they are properly registered or licensed. No offers may be made or accepted from any resident of any other state.