INVESTMENT SERVICES
A comprehensive investment strategy begins by choosing a team that's invested in you. That's why our financial consultants are committed to getting to know you and working collaboratively to choose the investment strategies that align with what counts most in your life. And we're not talking about simply offering access to products or services, we're talking about providing answers to the questions that keep you up at night.
Will I be able to afford college tuition for my kids?
What effect will an up-and-down market have on my life savings?
Are there better options out there for my retirement account?
Our financial consultants hear these types of questions daily – and we welcome them. By listening to the issues you're facing, they can provide answers and help you develop an investment strategy that addresses your concerns today, and helps you strive toward your goals for tomorrow.
It's the balanced mix of genuine understanding and investment experience you need to manage wealth and preserve what you've already worked so hard for.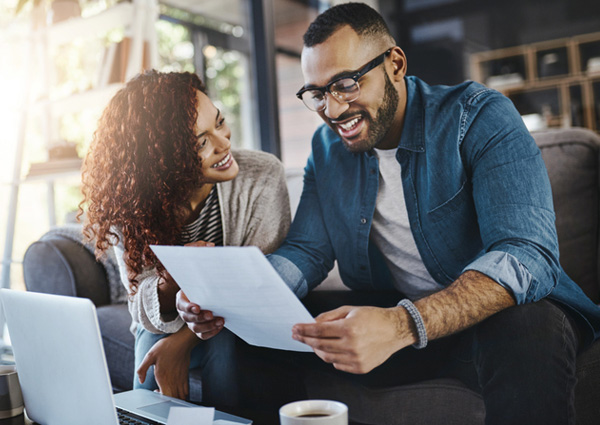 Let our financial consultants help you find the answers to your questions. Take the first step today by requesting a meeting below.
We get this question a lot, and the answer is unique to everyone's situation. We can assist you in calculating and creating a realistic plan that will help you pursue your retirement savings goal. Request a meeting with one of our knowledgeable advisors by submitting your contact information below.
Congratulations on your new career path! There are a lot of options available to choose from for your old retirement account. Deciding what is best can be confusing. We can discuss the pros and cons of the various options – from continuing your current plan, transferring it into your new employer plan, cash out, or rolling it into your own IRA. Request a meeting below to get the conversation started.
We have access to a broad selection of investment vehicles, such as fixed annuities with set interest rates as well as other investment vehicles that offer competitive interest rates or the potential for increased income opportunities.
It's a fact that people are living longer, and ensuring that your savings will last is a greater concern than ever before. With the help of our advisors, we can calculate the estimated income you can withdraw and how long it will last.
We can help you look at strategies that can manage interest income, earned income and capital gains to help manage your tax burden. Want to learn more about these tax reduction strategies? Request a meeting below to speak with one of our knowledgeable advisors. LPL representatives do not provide tax advice. We suggest that you discuss your specific situation with a qualified tax or legal advisor.
REQUEST A MEETING
Get started today by completing the fields below. We'll contact you soon, or reach us directly at
800-626-6162
.